More about...
instead 23,95 EUR
only from 14,99 EUR
incl. 19 % Tax excl.Shipping costs
You do not have any products in your shopping cart yet.
from 19,95 EUR
incl. 19 % Tax excl.Shipping costs
Hanro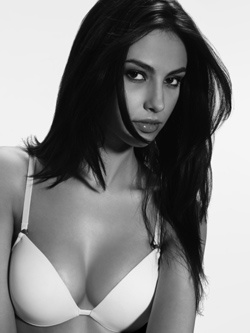 HANRO – a story of passion
HANRO was found by Albert Handschin in 1884 in Liestal for underwear embroidery. At the turn of the century they had 160 workers and Carl Ronus joint into the business. Since the 90´s HANRO is part of the Huber-Group.
HANRO – stands for passion and accuracy in the development of the products in order to match the highest quality standards, as well as to meet the aesthetic demands of an international and sophisticated target audience. Unique fabric grades, the classic, timeless purist style and a perfect finish turn the HANRO garment into a modern cult object. HANRO´s success is based on the long-time experience of a traditional brand, combined with technical innovation and a consistent, brand appropriate interpretation of current fashion trends.
HANRO, a cachet for outstanding creations in luxury on skin.
More sub catagories:
New Products
Hanro Serie perfectly nude micro
Hanro Serie perfectly nude micro