More about...
instead 34,95 EUR
only from 22,22 EUR
incl. 19 % Tax excl.Shipping costs
You do not have any products in your shopping cart yet.
from 27,95 EUR
incl. 19 % Tax excl.Shipping costs
Calvin Klein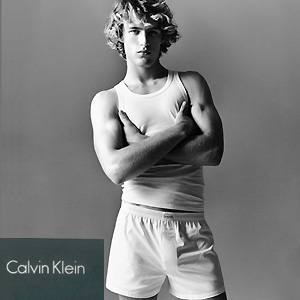 Calvin Klein,

Pioneer of designer underwear, designer-jeans and the all-American-looks,
is a giant of lifestyle marketing.
Calvin Klein received numerous of honors.
1993 he was honoured as "the best American designer".
He was born 1942 as a son of a grocer in the Bronx,
New York City,
taught themselves it as a child drawing and sewing.
He could later be trained in the New York City's High School of art and design and at the Fashion institutes of Technology. With its youth friend Barry Schwartz he created his own label as he was 26 years old.
More sub catagories:
New Products
Calvin Klein 365 Seamless