More about...
instead 27,95 EUR
only from 19,90 EUR
incl. 19 % Tax excl.Shipping costs
You do not have any products in your shopping cart yet.
instead 35,95 EUR
only 25,00 EUR
incl. 19 % Tax excl.Shipping costs
Warm Up M103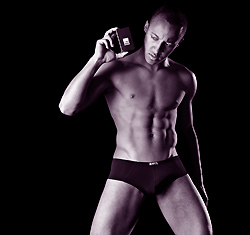 Warm up M103


There is only one ultra-low cut hip pant in the race here. The hot pants would already be a great hit on their own account. Matt black, ultra-elastic, slightly transparent and wafer thin. The cut is also seductive, clearly showing what it is hiding. But the new pants are always delivered together with the Manstore Minimax, a 'little randy sex machine'. This is a small, elastic silicone ring with a tiny shaker that creates 'good vibrations' at the push of a button. The little toy is certainly a hot addition for any man who enjoys experimenting. The Minimax is sure to catapult Warm Up! to the number 1 on the bestseller list.
NOS – Never Out of Stock
| | |
| --- | --- |
| Show 1 to 4 (of in total 4 products) | Sites: 1 |